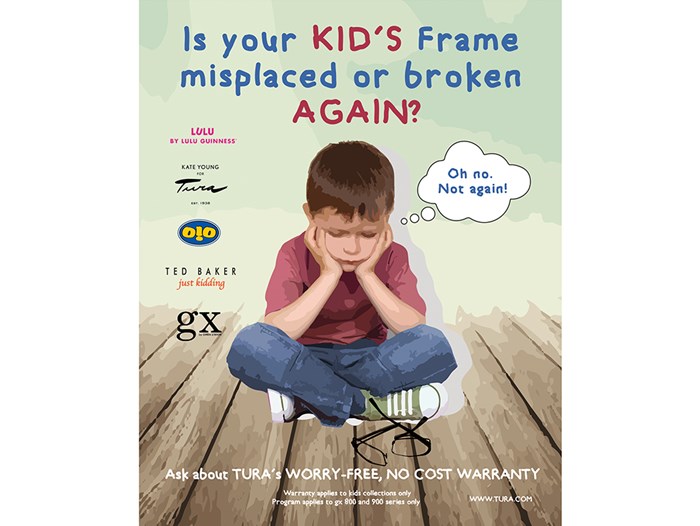 Tura Kids "WORRY-FREE" Warranty
This two-year UNCONDITIONAL "worry-free" warranty covers kids frames from the following Tura Collections: Ted Baker Just Kidding, oio, Kate Young for Tura Kids, gx by Gwen Stefani and Lulu by Lulu Guinness.
In the event of breakage or loss, Tura will replace the frame with the same model, color and size. If the matching model, color and size is out of stock or no longer available, the patient can be re-styled into another TURA KIDS frame - Tura will cover the cost of the lens replacement (frame selection must be a Tura Kids model).