Ted Baker Peerless Prints
Ted is world renowned for his mastery of print; it's one of the many reasons his frames stand apart. The discerning eye will spot Ted's calling card in the most unexpected places – and each has its own story to tell.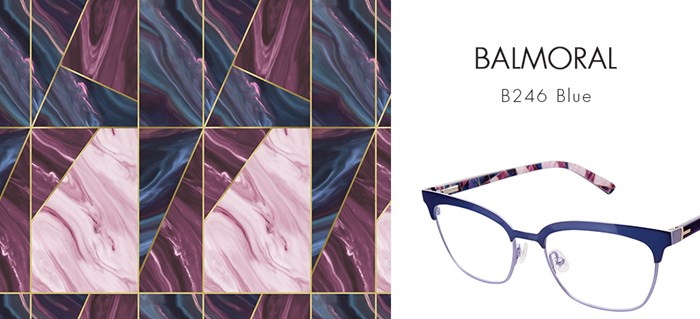 BALMORAL
Featuring opulent marbled patterns, the Balmoral print is inspired by classical sculpture in the royal collections. With a romantic feel, each swirling pattern is accented with gold detail for a touch of luxury.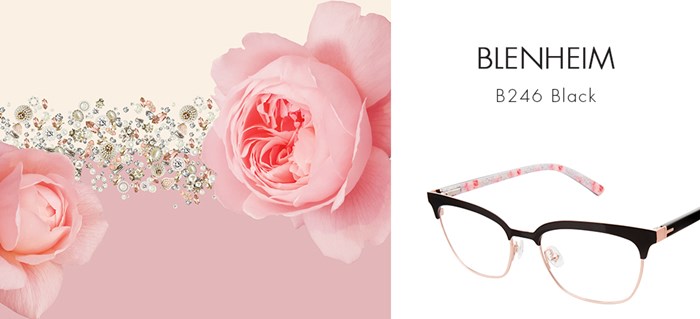 BLENHEIM
Alive with sparkle and delicate femininity, this print transforms a garden of precious blooms trails into a glittering border. Finished with bejeweled details from a vintage brooch, Blenheim is a truly modern take on regal tradition.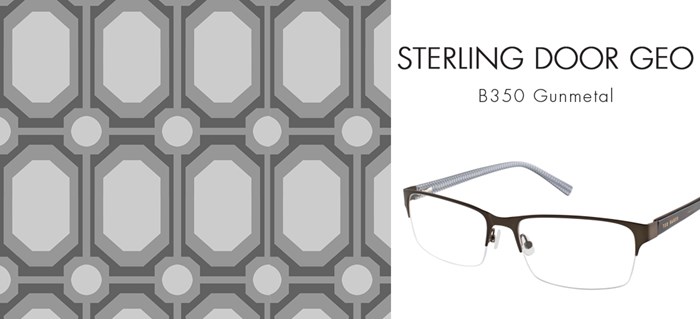 STERLING DOOR GEOMETRIC
This charming print was born out of Ted's fondness for London's iconic townhouses, and in particular their quirky mismatched doors in myriad colours. This singular geo uses a pattern spotted on a magnificent Victorian era townhouse.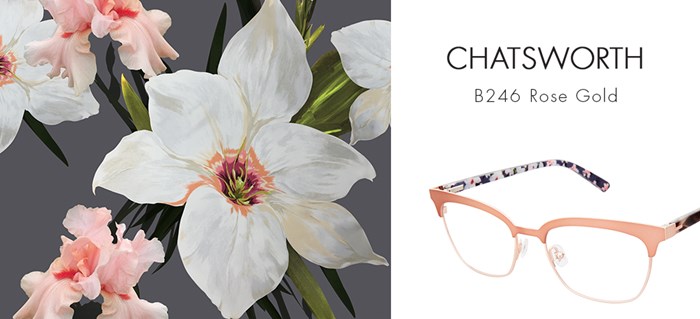 CHATSWORTH
Inspired by the magnicient blooms from one of Britain's most impressive stately homes, the pretty petals in soft pinks and creams brings some serious appeal to these frames.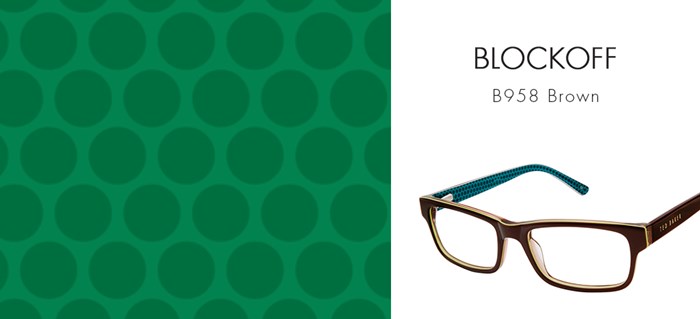 BLOCKOFF
Alluding to Ted's signature geometric-print linings on his tailoring, this pattern brings a dapper and sophisticated feel to a striking, confident color palette.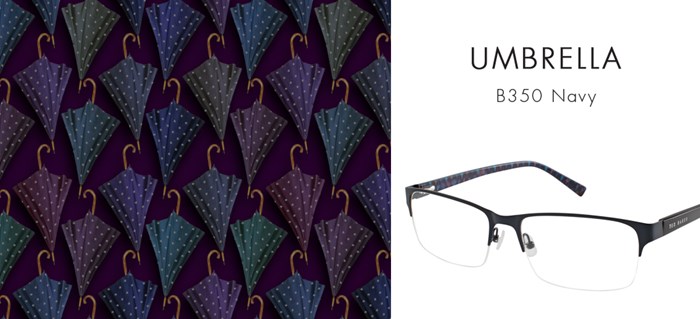 UMBRELLA
This very British print will resonate with every commuting gent: an array of stylish polka dot umbrellas to handle unexpected downpours with panache. Come rain or shine, there's no dampening Ted's spirit.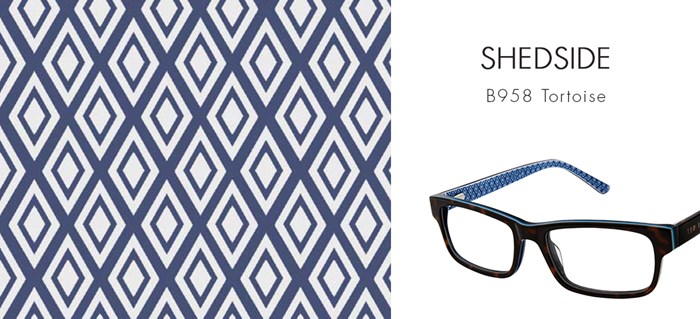 SHEDSIDE
A classically Ted pattern, inspired by London's architectural combination, this design brings a pop of his idiosyncratic charm to your everyday style.