Lulu Guinness founded her eponymous brand in 1989 at the age of 29, inspired by the idea of a fashion briefcase for women. This concept eventually morphed into a new idea for vintage style rose basket bags, reflecting Lulu's instincts for fashion's edgier boundaries... SEE MORE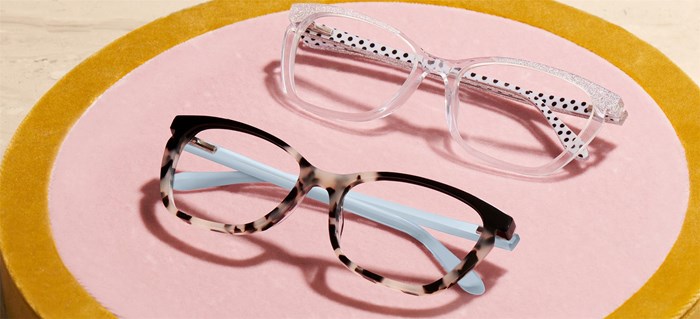 Through the Lulu Glass
We pass into a new world of larger sized Lulu Guinness frames in the THROUGH THE LULU GLASS collection. Frame sizes range from 56-60mm and are designed with ultimate style and a premium fit. Adapted from best-selling shapes, this collection has been carefully tweaked to beautifully fit women needing a larger frame. The line includes the distinctive, whimsical spirit that embodies our fashionable Lulu Guinness collection, providing modern style for women of all sizes that empowers them to feel beautiful and confident every day.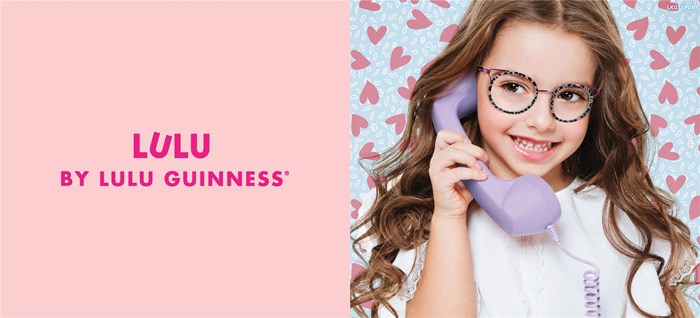 Lulu by Lulu Guinness
The LULU BY LULU GUINNESS girls collection features colorful interpretations of girly shapes and Lulu's signature double heart metal inlay logo. Additional design elements include signature prints, fun retro inspired shapes, and bright candy colors for the bright and whimsical Lulu girl.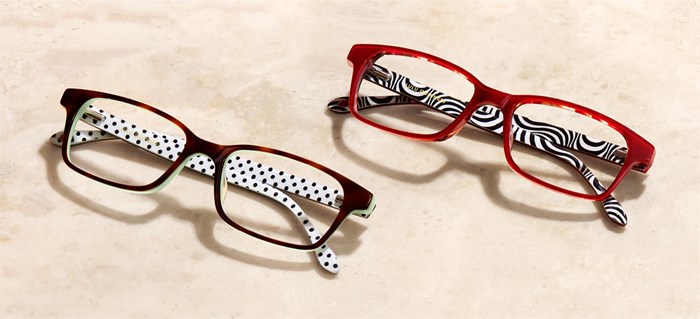 LULU PETITES
Full of playful whimsy and mod graphics, the Lulu Guinness Petites collection delivers drama and flair in a small package. While small in size, the frames will fit and flatter the Lulu customer's bold sassy personality.